Simply Chiropractic New Patients
At Simply Chiropractic, we are always accepting new patients. We currently have patients traveling from Ozark, Highlandville, Republic, and Springfield. Come discover why so many of our clients bypass closer chiropractors in order to meet with Dr. Guison.
Receive a complete physical exam with the doctor and series of x-rays. Also included is the follow-up report of findings.
As a new patient you will love the relaxed, professional feel of our office. After finishing the new patient paperwork you will get a tour of the office before meeting Dr. Guison.
Every new patient has a one on one consultation with Dr. Guison which includes in-depth orthopedic, neurological and chiropractic exams and a set of x-rays. This allows Dr. Guison to create an appropriate treatment plan specific to each patient.
Generally you will receive a passive therapy following the exam to assist in pain relief and relaxation.
You should expect a 30-40 min appointment your first time.
Filling out the new patient paperwork prior to arriving will help expedite the process. After setting up your first appointment you will receive a link where you can fill out your new patient paperwork online, in the comfort of your own home.
During your second visit you will receive your Report of Findings. In this visit you will sit down with Dr. Guison and he will review your x-rays with you as well as recommend a treatment plan.
After receiving the Report of Findings you will be adjusted by Dr. Guison and then meet with Whitney or Ulysses regarding your financial options and schedule.
You should expect this visit to last 15-20 min.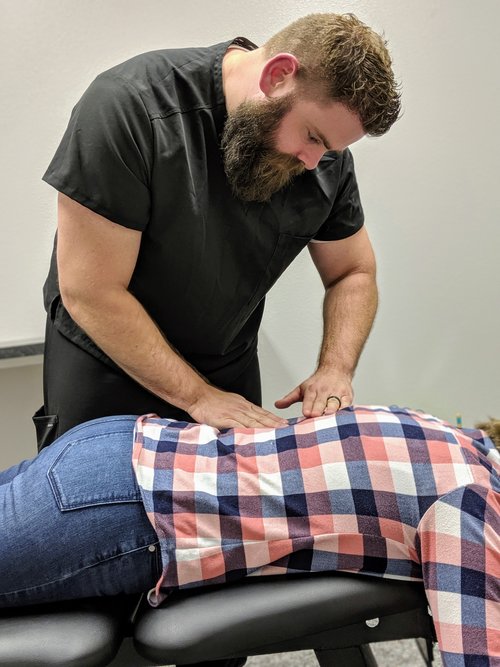 Through a simplified system and a patient-oriented approach, taking back your health has never been easier.